Mimi Winkler
Founding Principal
Mimi Winkler believes architecture should reinforce community and create memorable spaces.  For more than thirty years she has listened, laughed, and brainstormed with the people who live and work in the places she designs. Mimi serves as principal-in-charge for the firm's educational, residential and senior living projects, overseeing projects from early planning through construction completion. She understands every client's desire to balance design quality with function. Tireless and resourceful, Mimi actively supports important non-profits ranging from community libraries to elephant reserves in Thailand.
Education:
Yale University, Master of Environmental Design
Washington University, St Louis, Bachelor of Arts in Architecture
Registration:
Pennsylvania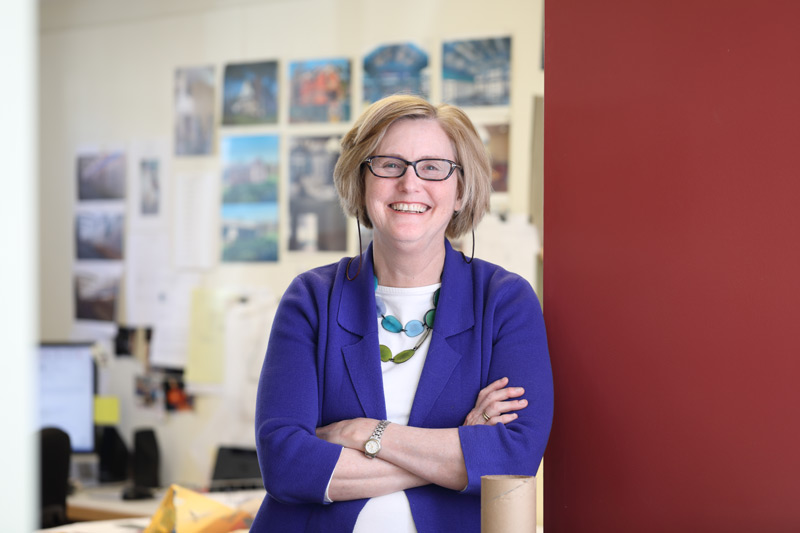 Susan Chisholm
Managing Principal
Susan enjoys the process of architecture from initial concept to final inspection. Her passion for well scaled volumes and refined detailing originated in her early years in the New York office of Edward Larrabee Barnes. A natural leader, Susan directs CWA's large scale public and institutional projects as well as serving as Team Captain for the CWA Bike MS City to Shore ride each fall. Collaborative and thorough, she is widely praised for her responsiveness and attention to all aspects of the project. For Susan, beauty is when the built and natural environments are in harmony.
Education:
Virginia Polytechnic Institute and State University, Bachelor of Architecture
Registration:
Pennsylvania, New York, Virginia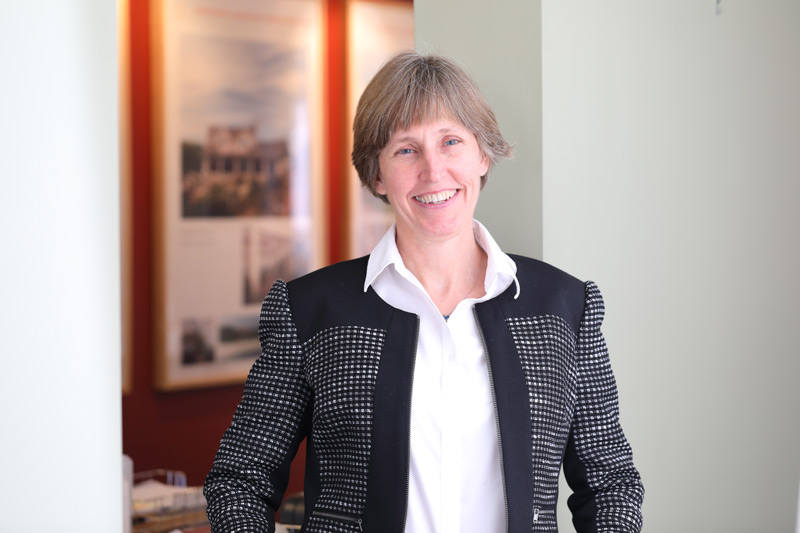 Peter Everett Brown
Peter is a skilled designer whose experience includes K-12, higher education and institutional facilities, fine home renovation projects, and multiple award-winning large-scale hay mazes at the Woodmere Art Museum. His bold conceptual design work and natural sense of detail and proportion are equally well-expressed in hand-rendered sketches and computer modeling. Peter has taught numerous design studios and is a long-standing visiting critic at local architecture schools. In 2016 he designed the Team CWA Bike M.S. jersey which was voted best team jersey.
Education:
Temple University, Bachelor of Architecture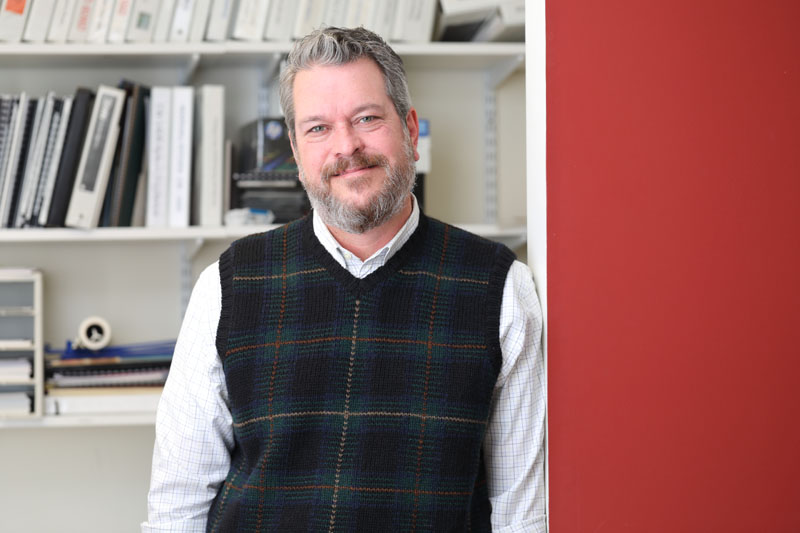 Andrew Budzynski
Nothing fazes Andrew. A professional with the practical skills of a carpenter, he finds Zen in function and performance over the aesthetic. Hands-on experience with building envelopes on construction sites has taught him a great deal about construction administration and solving problems in the field, while extensive travel throughout Asia has broadened his understanding of building and design practices. In addition to managing building envelope projects, Andrew is the office go-to for food, art, music and movie recommendations.
Education:
Philadelphia University, Bachelor of Architecture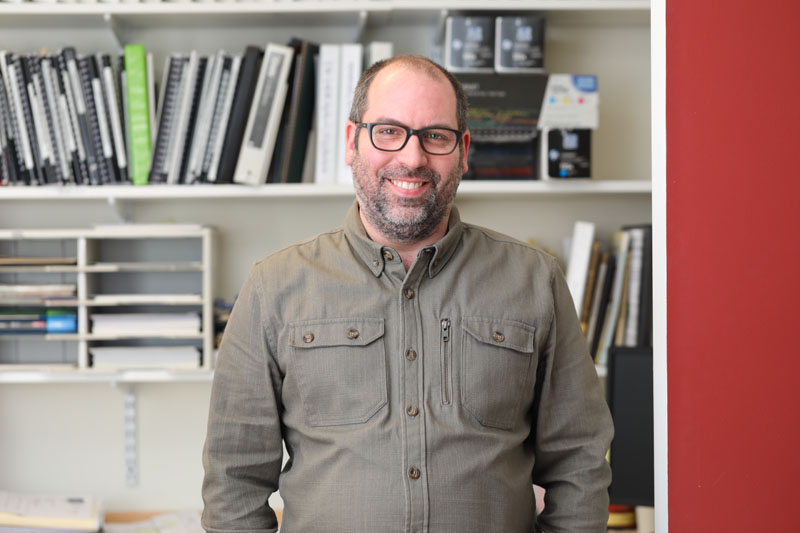 Laura Casaccio
As an architecture student in New Orleans in the wake of Hurricane Katrina and later with AmeriCorps, Laura was very involved with rebuilding the community, onsite and in the design studio. It gave her an appreciation of the value of collaborative efforts and human nature's indomitable spirit. Laura manages the interior design library and takes the lead in interior material and finish selections on multiple projects. A skilled artist, Laura uses multiple programs and platforms to produce exceptional renderings. She believes that successful building design responds to its context and is an example of Horace's dulce et utile, useful and beautiful.
Education
Tulane University, Bachelor of Architecture, Master of Architecture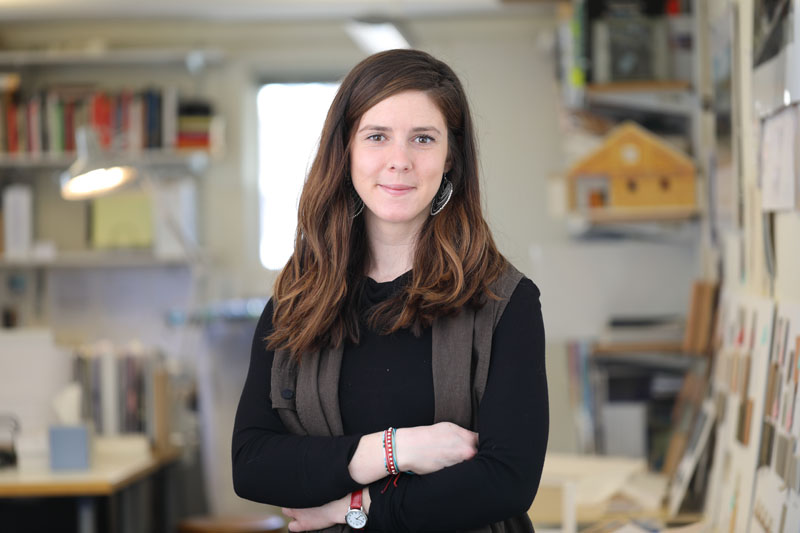 Deepannita Ghosh, LEED AP BD+C
Dee believes that architecture should support and enhance the natural environment as well as the cultural landscape.  She feels strongly that our built heritage has a direct impact on the health and sustainability of urban communities, and she has worked closely with private institutions, city agencies and their contractors to protect landmark structures, develop preservation strategies and resolve conflicts. An articulate architect and preservation planner, Dee has extensive experience researching and writing reports to aid preservation efforts, in addition to hands-on project work.
Education:
University of Georgia, Athens, Georgia, Master of Historic Preservation
Indian Institute of Technology, Kharagpur, Bachelor of Architecture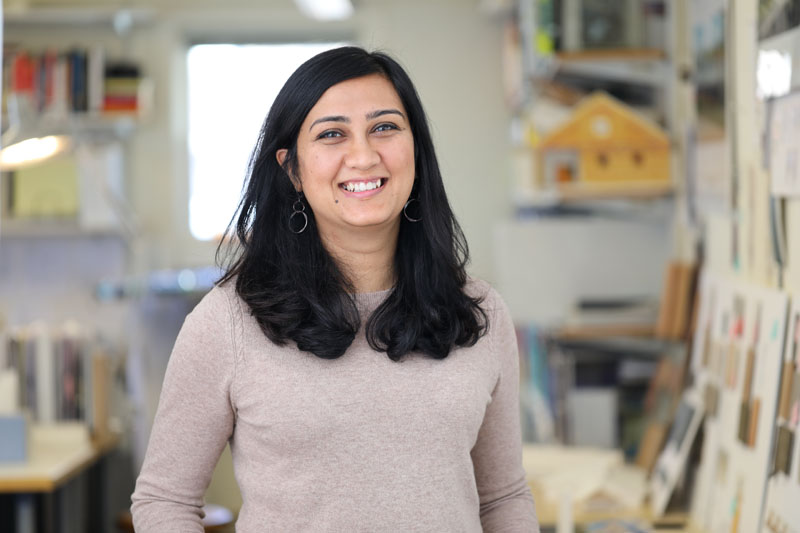 Andrew Mazer
Andrew believes that a community is more than a collection of buildings. He is committed to design that is sustainable, respectful of its neighbors, and encourages interaction among those who live and work there. This is a drumbeat he has sounded since serving in Temple U's Office of Project Planning and Design. A serial volunteer for urban design and environmental issues, Andrew is also an avid photographer, artist and passionate percussionist.
Education:
Temple University, Bachelor of Science in Architecture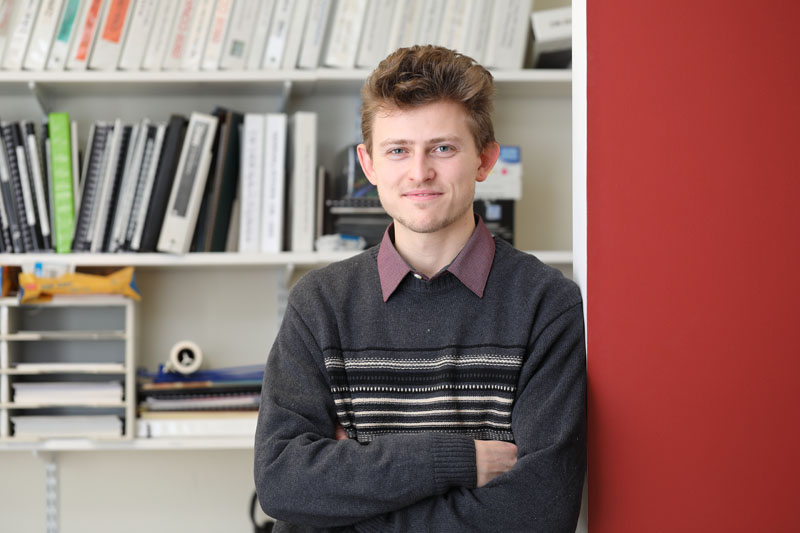 Quanniesha Pierre-Louis
Project Administrator | Office Manager
Trained in design and historic preservation, "Q" takes an all-encompassing approach to the management of the office. She understands the complexities involved in new construction and renovation projects, and is particularly inspired by the engineered architecture of Calatrava. She works quickly and deliberately in IT management, architectural research, marketing, graphic presentations and accounts management, and uses these skills to enhance every project. Outside of the office, "Q" a native New Yorker is an avid painter and photographer, who is passionate about yoga.
Education
Philadelphia University, Bachelor of Science in Architectural Studies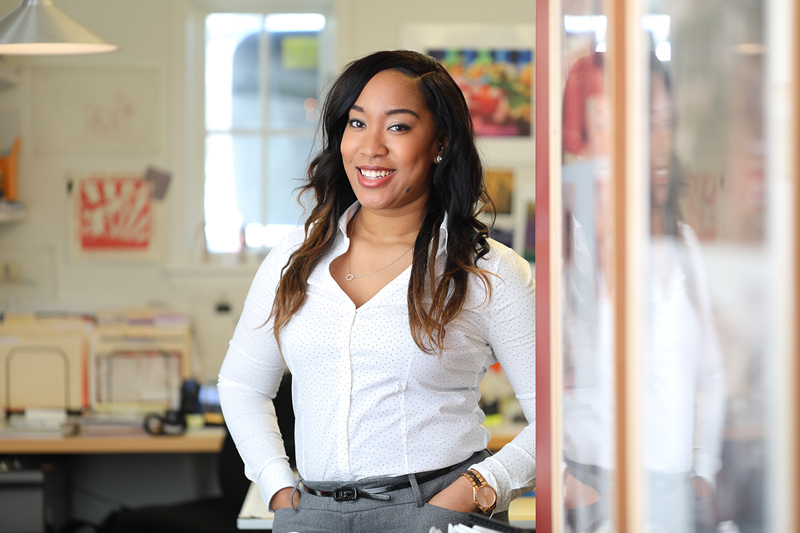 Ted Nicholas
Cheering from the stands at Lincoln Financial Field and creating spaces in Digital Modeling Software are Ted's favorite things to do. His exceptional computer design skills were honed in college where he actually developed new apps and programs to supplement class assignments.  At CWA, he provides thorough and detailed computer support for building projects and assists project managers with researching code and product requirements. He is particularly interested in designing spaces that can be digitally altered by users.
Education
Philadelphia University, Bachelor of Architecture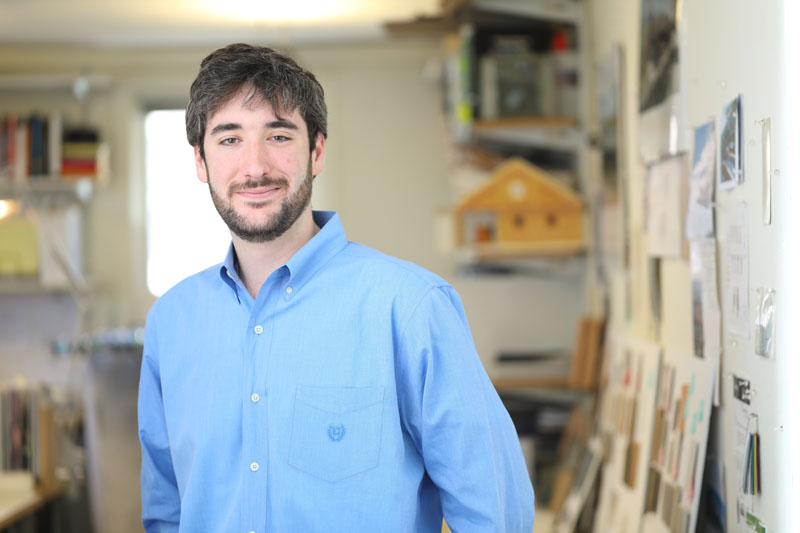 Cem Ozdeniz
Cem is a Renaissance man. After an early career as a business analyst, he followed his passion and became an architect. Creative, resourceful and persistent, Cem will not rest until he has found the best solution to design challenges, pragmatically measuring cost, sustainability, community impact and long-term benefits for clients. An artist in ink, pastels, filmmaking, metalwork and carpentry, he knows how buildings are put together and renders them beautifully in freehand sketching and model-making.
Education:
Virginia Polytechnic Institute and State University, Master of Architecture
Yale University, Bachelor of Arts in Economics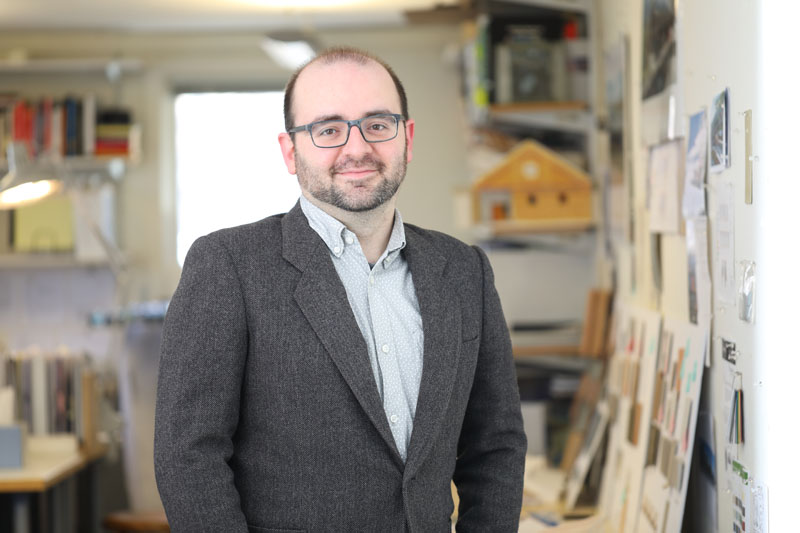 Katie Rariden
Katie believes that successful design projects are those that are sensitive to scale, proportion, site and contiguity. Her experience ranges from skyscrapers to small house additions, but for every project, she feels that the designer's job is to create spaces that people desire to occupy and buildings that complement their surroundings. Creative, hard-working, and equally passionate about the Phillies and Frank Lloyd Wright, Katie is adept at design, detailing and documentation using multiple technologies.
Education:
Virginia Polytechnic Institute and State University, Bachelor of Architecture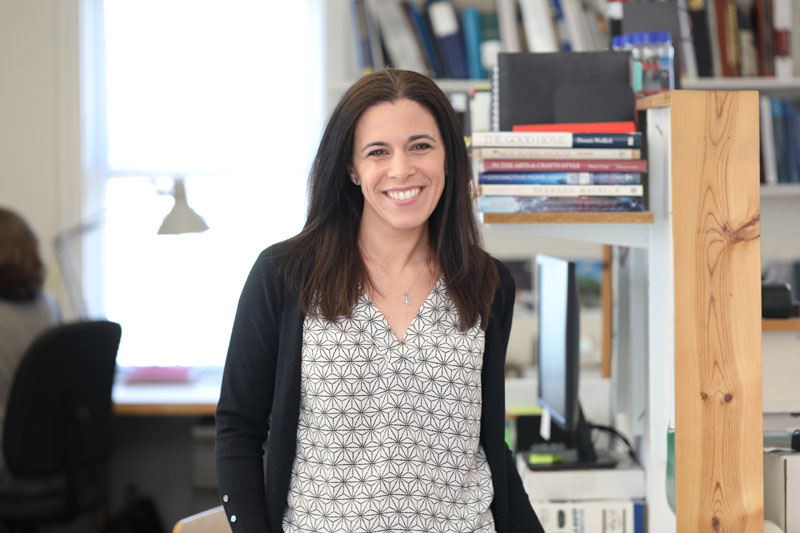 Jerry Varman
A proponent of the health benefits of yoga and TRX training, Jerry is highly sensitive to the physical requirements of accessibility in design projects, particularly in CWA's senior residence work. He believes that building projects should be considered in the context of the community as well as serving the client's needs. An organized and efficient researcher of finishes and products, Jerry has compiled entire sets of construction drawings for renovation projects and unique repair projects. Also, he hasn't tasted a vegetable he didn't like.
Education
Temple University, Bachelor of Architecture
SADNA College of Architecture and Design, Tel Aviv, Bachelor of Architectural Studies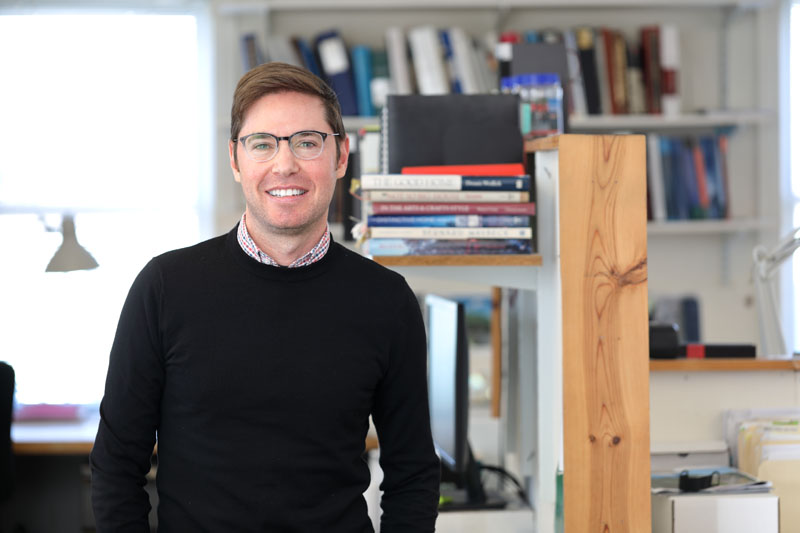 Elin Westrick, RA, NCARB
In nearly two decades of practicing architecture, Elin has traveled from Vermont to Vancouver and from DC to Denmark, including several years in rural West Africa, building structures with villagers. Patient, efficient and resourceful, Elin's skillful creativity is a critical part of her design work. She manages projects with calm deliberation, effectively communicating with clients, consultants, and contractors. Her competitive experience as an underwater hockey player is a powerful asset in leading well run project teams.
Education:
Cornell University, Bachelor of Architecture
Registration:
Pennsylvania, North Carolina, Nebraska